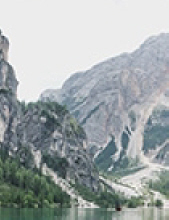 Obituary for Charles Henry "Henny" Huffer
Charles Henry "Henny" Huffer, of Mt. Solon, passed away on Sunday, March 11, 2018 at Envoy of Staunton.

He was born in Mt. Solon on December 7, 1938 and was a son of the late Clarence and Radie Huffer.

Henny was the last member of his immediate family.

He was preceded in death by a sister, Tishy Botkin, and three brothers, Jack Huffer, Melvin Huffer and Joe Huffer.

Survivors include nieces and nephews and a step son, Donald Ervine and family.

Per Henny's request there will be no services.

Johnson Funeral Service in Bridgewater is in charge of arrangements.