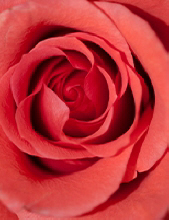 Obituary for Sandra Darlene Miller
Sandra Darlene Jackson Miller, 70, of Mount Solon, passed away Friday, March 2, 2018 at Sentara RMH Medical Center.

She was born in Harrisonburg on December 25, 1947, and was a daughter of Geneva (Grimm) Jackson, of Weyers Cave, and the late Alfred Jackson.

Sandra worked as a CSM at Walmart in Staunton.


She was united in marriage on August 28, 1989 to Marcus Michael Miller, who preceded her in death on July 19, 2016.

Surviving in addition to her mother is a daughter, Amanda Fridley, of Mt. Solon; two sons, Stuart P. Miller and wife Renee, of Fishersville and Michael E. Miller, of Verona; two grandchildren that was raised in the home, Christopher Daniel Wiseman and Tiffany Renee Wiseman; a sister, Angela Cline and husband Galen, of Weyers Cave. Numerous grandchildren and great grandchildren also survive..

She was preceded in death by a daughter, Teresa Huffman.

No services are scheduled at this time.

Online condolences may be sent to the family at www.johnsonfs.com.