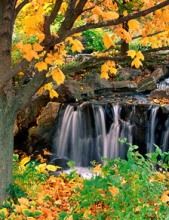 Obituary for Ella Mae Fike
Ella Mae Fike, 96, of Bridgewater, passed away Saturday, November 25, 2017 at the Bridgewater Home.

She was born in Lancaster, PA on March 5, 1921, and was a daughter of the late Rev. Phares and Naomi (Graybill) Forney.

Ella Mae was a member of Bridgewater Church of the Brethren. She attended East Hempfield High School in Landisville, PA, Bethany Bible School in Chicago, IL, and graduated from Fishersville, VA Vocational School of Nursing with her LPN degree. Ella Mae was an LPN and had worked at King's Daughters Hospital and Wooster Community Hospital in Wooster, OH. Ella Mae enjoyed sewing, quilting, knitting and crocheting. She was an excellent cook and especially enjoyed baking. Everyone who knew her benefitted from her pies and bread. She was a lively personality and cultivated many friends wherever she lived.

She was united in marriage on October 20, 1940, to Paul Henry Fike, who preceded her in death on January 1, 2007. Ella Mae and Paul served in the Church of the Brethren in Ridgely, MD; Wabash, IN; Cloverdale, VA; Weyers Cave, VA; and Orville, OH, prior to Paul serving as Chaplain of the Bridgewater Retirement Community. Ella Mae volunteered in many ways, including at Rockingham Memorial Hospital.

She is survived by a daughter, Jo Bowman and husband Rick, of Harrisonburg; daughter in law, Jan Fike of Albuquerque, NM; sister, Dorothy Rice and husband Fred, of Pennsylvania and three grandsons; Aaron Bowman, Matthew Fike, and Michael Bowman; brothers-in-law, Emerson Fike and wife Elaine, and Curtis Dubble.

She was preceded in death by a son, David Fike, and a daughter, Phyllis Ann Fike; sisters, Mildred Lehman, Anna Mary Dubble, Nancy Bowman, and Jean Davidson, and two brothers, John Forney and Ray Forney.

A memorial service will be held at the Lantz Chapel of the Bridgewater Retirement Community at 3:00 PM on Sunday, December 3, 2017 with Rev. Jeffery Carr officiating. Burial will be private at Pleasant Valley Church of the Brethren Cemetery.

The family will receive friends following the memorial service.

In lieu of flowers, memorial contributions may be made to Bridgewater Retirement Community, Resident Care Endowment Fund, 302 N. Second St., Bridgewater, VA 22812.

Online condolences may be sent to the family at www.johnsonfs.com.
Previous Events
memorial service
Lantz Chapel of the Bridgewater Retirement Community
302 North Second Street
Bridgewater, VA 22812
Rev. Jeff Carr officiating. The family will receive friends following the memorial service.