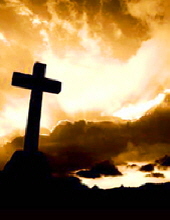 Obituary for Linda Ann Mathias
Linda Ann (Lantz) Mathias, 68, of Dayton, passed away Sunday morning, December 31, 2017, at her home.

Linda was born in Harrisonburg on March 22, 1949, and was a daughter of the late Mary Ruth (Hupp) and Samuel Lloyd Lantz, of Bergton.

She was a 1967 graduate of Broadway High School. She worked as an operator and service representative at the Harrisonburg Telephone Company, now Verizon, for 16.5 years. After leaving Verizon, she was a stay-at-home wife and mother. She was a member of Harrisonburg First Church of the Nazarene.

On October 20, 1970, she was united in marriage to Charles L. Mathias, who survives.

Linda is also survived by two sons, Nathan Wayne Mathias and wife, Susan, of Dayton, and David Andrew Mathias and wife, Amanda, of Bridgewater; a granddaughter, Charlotte Marie Mathias; four step-grandchildren and six step-great-grandchildren; sisters, Helen Shank and husband, Fred, of Bridgewater, and Anetta Lantz, of Bergton; brothers, Carlon "Pee-wee" Lantz and wife, Sharon, of Bergton, and Kevin Lantz and wife, Anna, of Broadway; brother-in-law, Kenneth Wilkins, of Mathias, WV; sister-in-law, Juanita Lantz, of Broadway.

She is preceded in death by a brother, Dennis "Moose" Lantz, formerly of Broadway, and a sister, Donna Wilkins, formerly of Mathias, WV.

A memorial service will be held 7:00 PM Thursday, January 4, 2018, at Harrisonburg First Church of The Nazarene, with Rev. Kerry Willis and Roger Dove officiating. The family will receive family and friends one-hour prior to the service. Burial will follow at Dayton Cemetery at a later date,

Memorial contributions may be made to the American Diabetes Association, P.O. Box 11454, Alexandria, VA 22312.

Online condolences may be shared with the family at www.johnsonfs.com.
Memorial Contribution
American Diabetes Association
P.O. Box 11454
Alexandria, VA 22312