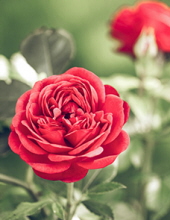 Obituary for Marilyn Yvonne Michael
Marilyn Yvonne (Long) Michael, 82, of Mount Solon, passed away Friday, February 2, 2018 at the University of Virginia Medical Center.

She was born in Rockingham County on March 11, 1935, and was a daughter of the late Paul and Searl (Grinnings) Long.

She was united in marriage on July 9, 1955 to James Ilo Michael, who preceded her in death on September 25, 1999.

Surviving is her daughter, Susan Yvonne (Michael) Nolley and husband Eric, of Churchville; daughter-in-law, Shelia Michael of Mt. Solon; two grandchildren, James Boyd Michael and Jacob Ilo Michael, one step grandson, Aaron Ramsey; and two step great grandsons, Draven Ramsey and Atley Ramsey, and numerous nieces and nephews; and her furry companion, Toby.

She was preceded in death by her son, Steven Lee Michael, four sisters, Evelyn Cook, Kathleen Brewer, Faye Loveless and Dawn Hummel, and brothers, Everett Ray Long, and Marion Dean Long

Services will be private and the casket will be closed.

In lieu of flowers, memorial contributions may be made to Mt. Solon Fire and Rescue Squad, 86 Emmanuel Church Rd., Mount Solon, VA 22843.

A heartfelt thank you to the palliative care team at UVA for her care.

Online condolences may be sent to the family at www.johnsonfs.com.
Memorial Contribution
Mount Solon Fire and Rescue Squad
86 Emmanuel Church Road
Mount Solon, VA 22843