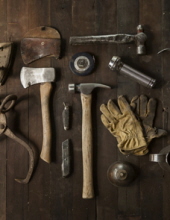 Obituary for Charles Dee "Rick" Cassiday, Jr.
Charles "Rick" Dee Cassiday, Jr., 63, of Dayton, passed away Friday, July 27, 2018, at his home.

Rick was born in Harrisonburg on December 31, 1954, a son of Nancy Imogene (Smith) Cassiday, of Dayton, and the late Charles Dee Cassiday.

He worked as a carpenter for Bobby Cook.

On Nov. 17, 2005, he was united in marriage to Penny (Rhodes) Cassiday, who survives.

In addition to his mother, Rick is also survived by a daughter, Nicole Kerns and husband, Jeremy, of Clover Hill; a son,Michael B. Cassiday of Dayton; sisters, Chrissy Todd and husband, William, of Mt. Solon; Kelly Roberts and husband, Randy, of Broadway, and Lynn Skidmore and husband, Charlie, of Bridgewater; grandsons, Dylan Kerns and wife, Elizabeth, and Alec Kerns; numerous nieces and nephews.

Services will be held at a later date.

Johnson Funeral Service in Bridgewater is entrusted with arrangements.

Online condolences may be shared with the family at www.johnsonfs.com.