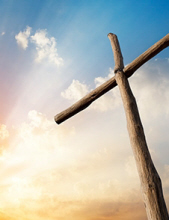 Obituary for Lyle J. Hedges
Lyle J. Hedges, 71, of Prospect, Ohio peacefully passed away at home in Timberville, Virginia surrounded by his family on July 21st, 2018.

Born in Marion, Ohio on November 18th, 1946 to the late Ruby and Fred J. Hedges from Prospect, Ohio.  He is also preceded in death by his two brothers Daniel Hedges and William Hedges.

Lyle graduated from Elgin High School where he was a proud member of the Comets marching band and played the drums.  He married Linda Howald on September 10th, 1967 and has lived in Ohio, Vermont, Maryland, Arizona, West Virginia and Virgina. Lyle was thankful for the life that he had and was an active member of the Episcopal Church.

He is survived by his loving wife of 50 years, Linda Howald Hedges, his children, two adult daughters Rebecca Warren and her husband David Warren of Barre, Vermont and Katherine Showalter and her husband Chris Showalter of Fulks Run, Virginia and one adult son, Samuel Hedges and his wife Mary-Pat of Hampstead, Maryland; grandchildren, one grandson in Vermont, Aaron Hedges, one granddaughter in Vermont, Cindi Stanbough, and two granddaughters in Virginia, Abigail and Mikaylah Showalter, as well as many cousins, nieces and nephews.

Celebration of Life was held on Tuesday, July 31st, 6:30PM at Emmanuel Episcopal Church, Harrisonburg, VA.