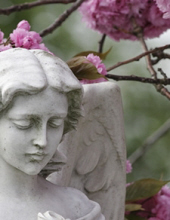 Obituary for Debra Ann Landes
Debra Ann Landes, 63, of Harrisonburg, passed away Wednesday, August 22, 2018 at Sentara RMH Medical Center.

She was born in Bergton on September 8, 1954, and was a daughter of Shirley (Yankey) Kuykendall, of Broadway, and the late Ray Kuykendall.

Debra loved her work in the preschool program with Kids Harbor.

She was united in marriage on November 9, 1985 to Ronald Keith Landes, of Harrisonburg.

Surviving in addition to her husband and mother are two children, Christopher Landes and wife Stacey of Stokesdale, NC and Lyndsay Landes and fiance' Nick Von Ehrenhelm, of Alexandria, VA; a grandson, Ellis Landes of Stokesdale, NC; five sisters, Donita Williams and husband Tommy, of Broadway, Karen Smith and husband Ted, of Timberville, Sherrie Arey and husband Curtis, of Bridgewater, Teresa Frazier and husband Doug, of Harrisonburg, and Jann Kuykendall, of Harrisonburg.

Services will be private.

Online condolences may be sent to the family at www.johnsonfs.com.